Description
POST TREATMENT MOISTURISER: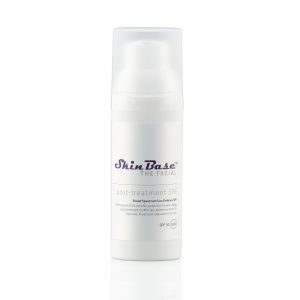 This moisturiser is specifically designed to use after microdermabrasion & micro needling treatments as it has  hydrating ingredients to add moisture back in to the skin it also has soothing ingredients to take down any visible redness after the treatment with added SPF 30 which provides a protective layer stopping sunlight penetrating into the skin
This broad spectrum sun defence SPF 30 offers up to 6 hours of sun protection. Offering both UVA and UVB protection for skin.
The SkinBase salon professional products were formulated for high quality with gentle soothing properties in a skincare laboratory in Barcelona. Free from MI, Vegan and cruelty free. Ideal for use during and after a course of SkinBase treatments.